Experienced Management Team
Team Story
Each person on the DatChat Team understands two things: First, nothing is more important than protecting our personal privacy. Second, the technology to protect our privacy has to be easy to use and always guarding us. We have assembled a team of developers, marketers and advisors to help ensure our technology and solutions put us back in control of our privacy.
The inspiration for DatChat came when Darin and Pete were asked by a friend to recover deleted messages from their phone. They were all shocked at how much data they recovered including: deleted text messages, voice mails, pictures, notes, bookmarks, visited websites and much more. Having worked together since 2005 on personal privacy and social marketing projects, they knew the time was right to create DatChat.
Darin Myman, CEO
As a successful entrepreneur Darin Myman has developed patented privacy technology for email, developed expertise in viral and traditional marketing, run successful public relations campaigns and taken several companies from private to public. Notably, he was a founder of BigString, Inc., the self-destructing email platform which serviced millions of customers. Mr. Myman was also a co-founder and Chief Executive Officer of LiveInsurance.com, the first online insurance broker that pioneered the electronic storefront for large national insurance agencies. Prior to co-founding LiveInsurance.com, he served as a Vice President of the online brokerage services unit of Westminster Securities Corporation.
Peter Shelus, Founder and Chief Technology Officer
Mr. Shelus has over 10 years of Self-Destructing Messaging, Social Marketing and Mobile Video development experience. As a lead engineer of the first self-destructing email, mobile and social messaging platform "BigString", Mr. Shelus has been a pioneer and thought leader ahead of his time in secure messaging having developed patented technology that became a cornerstone of self-destructing messaging. Mr. Shelus graduated from Rutgers University with honors and a degree in Computer Science.
Darin Myman, CEO & Peter Shelus have been ahead of their time in developing patented technology for ephemeral messaging and digital privacy since 2004.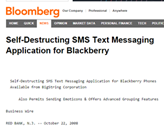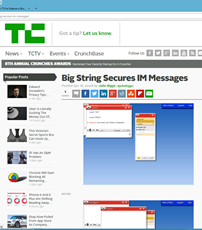 ---